FREE SHIPPING in 24 hours on orders over
€50,00
✕
tampons rubber stamps, Stamp Pads and Inks
S-1HF ink pad | 65×45mm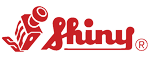 ---
Plug Shiny S-1HF with high density foam pad.

Size: 65 × 45 mm.

It is compatible with water-based inks of any color.

Ideal for small and medium sized hand stamps.

12 available in different colors.
4,95€ TAX inc.
In stock
2 - 5
6 - 10
11 - 15
16 - 25
26+
4,46

€

4,21

€

3,96

€

3,71

€

3,47

€
The ink pad S-1HF Shiny for rubber stamps they fit perfectly to the necessities of the users. Dexactly think the necessary amount of ink and guarantee impressions perfect. They are available in 12 assorted colors. For inking ink pad S-1HF of Shiny Specific inks are used for rubber stamps that guarantee printing.sions that last for decades.
The surface of the S-1HF ink pad is 65×45 mm. Therefore it is ideal for use on most rubber stamps. It also incorporates high-density foam to house the ink. This translates into perfect prints as they apply the exact amount of ink on each print.
Inks for tampons Shiny S-1HF
Shiny uses one of the best inks on the market to ink its tampons. It has high pigmentation and durability thanks to its unique composition. You can find ink for your S-1HF tampon in the section of Stamp inks.
With the use of stamp pads brand Shiny you can be sure that their seals will perform impressions clean and uniforms continuously they will last decades. Over the years Shiny has perfected the inks used in its stamps. For this reason, the difference between marking with this type of ink or others can be seen with the naked eye.
S-1HF ink pad is suitable for any kind of weather, they never dry out and you can use them with their stamp No problem for a long time. Consistent prints and consistent inking from the first print to the last.
Another aspect to take into account in the S-1HF ink pad is the material used in its manufacture. Unbreakable plastic materials have been used in its design and manufacture. This means that the ink pad withstands shocks and falls throughout its useful life with hardly any deterioration.
| | |
| --- | --- |
| Weight : | 100 g |
| Dimensions | 5x5x9 cm |
| Color | Yellow, Bordeaux, Brown, Orange, Pink, Turquoise, Black, Blue, Violet, Red, Green, Mint |
| Materials to mark | Paper, Cardboard, Cardboard, Wood, Textile, Metal, Plastic, Glass, Leather, Steel, Aluminum, Rubber, Copper, Porcelain, PVC |
| Ancho Steak: | 65 mm |
| Alto | 45 mm |
| Brand | Shiny |
| Model | Standard |