Free shipping in 24 hours on orders over
€49,95
✕
ink pads, Automatic stamps and ink pads
Shiny Pad S-855-7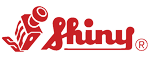 ---
Ink cartridge Shiny S-855-7.
Compatible with the Shiny Printer S-855 rubber stamp.
Clean replacement without touching the ink tank.
Possibility to choose between 12 ink colors.
The change is made in a few seconds with a simple click.
Available for Express delivery.
From: 3,95€ TAX inc.
In stock
Shiny Pad S-855-7
Compatible with the Shiny Printer S-855 automatic stamp model. the ink cartridge Shiny S-855-7 is designed to exactly fit the Shiny Printer S-855 auto stamp for crisp, sharp prints. Therefore they are a perfect match for perfect impressions and impressive markings with just the original Shiny ink cartridges.
ORIGINAL SHINY INK CARTRIDGE – The use of Shiny Printer S-855-7 cartridges is always a guarantee of perfect prints that last over time. This is due to the fact that the materials used in the manufacture of the Shiny pads are of the highest quality. Therefore the result can only be perfect.
EASY REPLACEMENT – Very simple ink cartridge change with a single click. This ensures an instant change or replacement of the Shiny Printer S-855-7 pad. The change is very simple without staining our fingers thanks to its new grip points.
ENVIRONMENTALLY FRIENDLY INKS – Thanks to the use of water-based inks, Shiny S-855-7 cartridges do not dry out and are non-toxic. For this reason, the use of inks suitable for any use guarantees the durability of the ink cartridges over time. If you need to buy ink for your stamp, you only have to visit our section of Pads and Inks for Stamps.
Quality of Shiny S-855-7 cartridges
WIDE VARIETY OF COLORS – You have a range of up to 12 ink colors to ink your Shiny S-855-7 ink cartridge. Water-based inks for optimal results and always perfect prints of your Shiny S-855-7 pad.
HIGH DURABILITY – By using top quality raw materials, the Shiny S-855-7 ink cartridges guarantee a very high duration of the ink cartridges. Thanks to the fact that we work with the main manufacturers of rubber stamps on the market, we always guarantee the supply of consumables for your rubber stamp throughout the entire useful life of the stamp.
The exact amount of ink in the Shiny S-855-7 pad prevents the ink from running out. Therefore the use of Shiny cartridges ensures clean and uniform prints throughout the service life. You can check the characteristics of the shiny pads directly on the manufacturer's website.
| | |
| --- | --- |
| Weight : | 150 g |
| Sizes | 5x5x9 cm |
| Brand | Shiny |
| Model | Printer |
| Shape | Rectangular |